Discover Central America by rental car
An adventurous exploration of Central America is high on the wish list of many. Are you also dreaming about a trip to this region? From tropical forests to pristine, pearly white beaches, and from majestic volcanoes to bustling city centers, Central America has an abundance of wonders to offer. For lovers of nature, Costa Rica is a true paradise, as the overwhelming flora and fauna here are breathtaking. Likewise, the neighboring countries of Panama and Nicaragua are known for their enchanting natural beauty. With a rental car from Autoshuren.nl you can effortlessly combine these countries, making it an unparalleled route for an epic road trip.
Image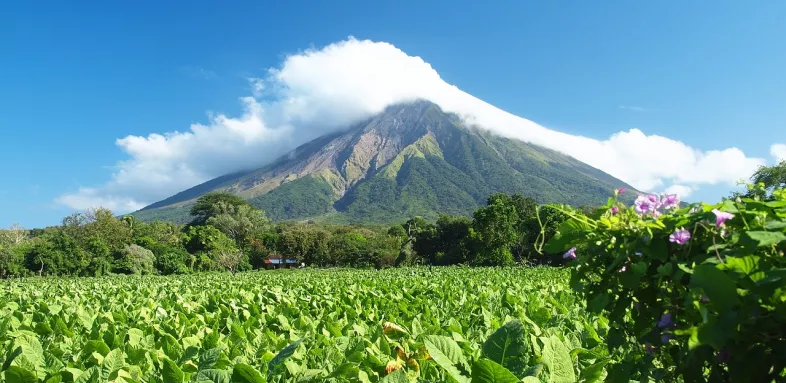 Nicaragua
Once you arrive at the airport in Nicaragua, pick up your rental car right away. Our advice? Opt for an SUV or 4WD because of the varied landscape that awaits you. After an overnight stay in Managua, your unforgettable road trip through Central America begins. First stop: Granada, the oldest city in Nicaragua. Explore this city and admire its colonial buildings and beautiful churches. Continue your journey to Isla de Ometepe. Here you can park your car at the port of San Jorge and cross by boat to this UNESCO protected nature reserve. Here you can enjoy various activities, such as climbing the volcanoes Concepción or Maderas for breathtaking views. Prefer to keep your feet on the ground? Go hiking in the Chaco Verde Nature Reserve and spot wildlife such as monkeys, snakes and birds.
Crossing the border with the Inter-Countries Service
After exploring Isla de Ometepe, continue your journey toward Costa Rica. Thanks to our Inter-Countries Service, you can return your car at the Peñas Blancas rental location in Nicaragua. You then cross the border on foot (about 700 meters) to the Peñas Blancas rental location in Costa Rica, where a new rental car awaits you. As a result, renting a car in this region offers an excellent opportunity to seamlessly connect multiple countries.
Image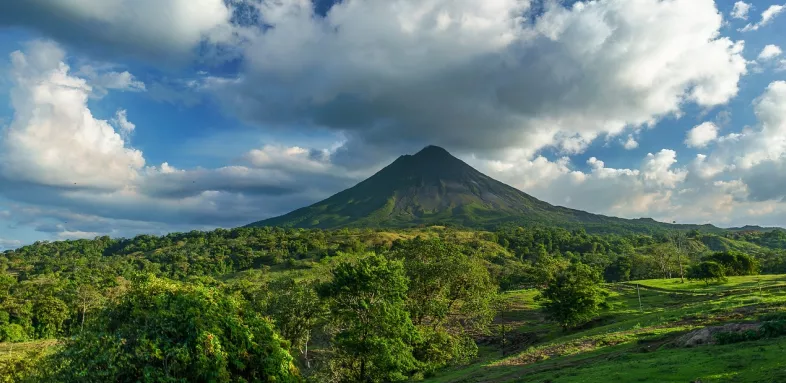 Costa Rica
Your first stop in Costa Rica is the volcanic Rincón de la Vieja National Park. This area around the active volcano offers several waterfalls, hot springs and mud pools. Explore the area on foot, horseback or zipline and spot snake monkeys during your adventure. Continue the journey to the cloud forest of Monteverde National Park, where you can enjoy rare flora and fauna in a mystical setting. Drive about 2.5 hours to the Arenal volcano, where you will see yet another completely different landscape through the humid and higher elevation. Explore this unique environment with a guide or take a hike across the suspension bridges in the rainforest. It offers plenty of opportunities for adventure and exploration.
The next overnight is at Manuel Antonio National Park, where you can discover white beaches, an extraordinary underwater world and a tropical rainforest. And don't forget to look for monkeys, sloths, birds and iguanas here, too. Spend a few more days here before traveling back to the capital San Jose to return the rental car. 
Do you have some extra time at your disposal? Then definitely consider visiting destinations such as Tamarindo or Sámara on Costa Rica's northwest coast. These charming spots are known for their beautiful beaches and local eateries, where you can enjoy delicious seafood. If you want to extend your vacation in Costa Rica, you can also explore the versatility of Panama. Admire the impressive Panama Canal and explore vibrant Panama City. Meet an indigenous tribe and continue your journey to one of the breathtaking beaches.
With a rental car through Autoshuren.nl, unlimited mileage and all necessary insurances are already included. Would you like more information about an unforgettable vacation in Central America with a rental car? Do not hesitate to contact our customer service. We like to think along with you and are ready to help you on your way!